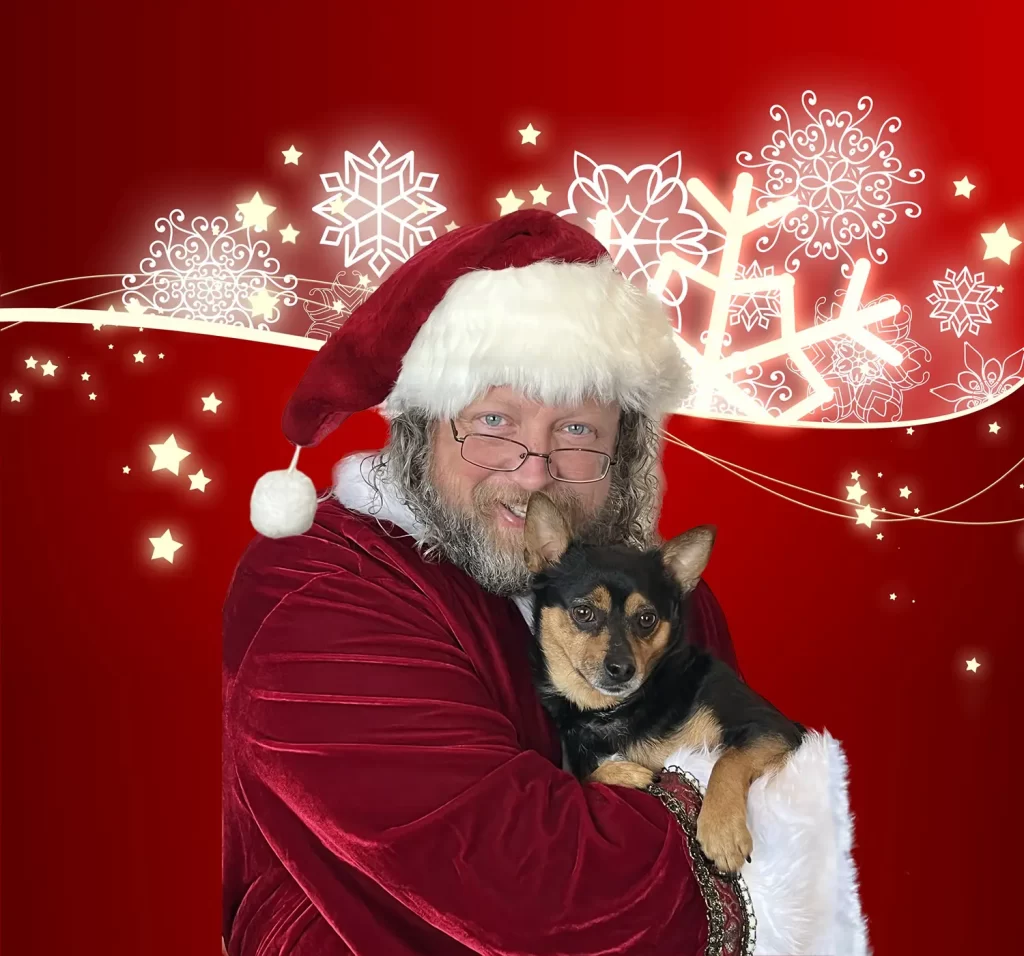 Christmas is Such A Special Time of Year
with all of the family traditions, decorations, lights, and so much more. Clearly, an important part of the Christmas season is the Big Man himself, Santa Claus!
Santa Claus is truly ageless, and any holiday party, event, or gathering can go from nice to incredible with the addition of a visit from Santa. We are happy to provide Santa services for company holiday parties, in-home visits, video calls, tree lightings, and holiday pictures. 
Santa is ready to make your holiday filled with Holiday Cheer and is available for all types of events.
Do you need Santa for pictures with your customers?
Do you need Santa to attend your Company office party?
Do you need a Santa for a day with the children in your daycare?
Santa is Available for All Events
The holidays are filled with many traditional events that Santa is needed at. We also understand that in our modern world you might want Santa to be at non-traditional events or celebrations. Santa is available to entertain guests and attract foot traffic to businesses, open air markets, swap meets, strip malls, movie theaters, and more. We are willing and able to work with you. Any questions please
contact Santa
.